Hi! Thank you for considering me 
for the 2020 FeMNist Day Showcase. My project, "The Muttropolitan", is ready to take the next step (printing and distribution)!
What is "The Muttropolitan"?
"The Muttropolitan" is a zine featuring twenty of the cutest mixed-breed dogs on Instagram. Once published 100% of the net profits will be donated to The Humane Society. My project's ultimate goal is to celebrate mixed-breed dogs and encourage adoption.

Thus far I have designed the layout of "The Muttropolitan" and created mockups (below) to show what it would look like after printing and distribution. The images are placeholders as I have not yet selected the lucky dogs who will be featured.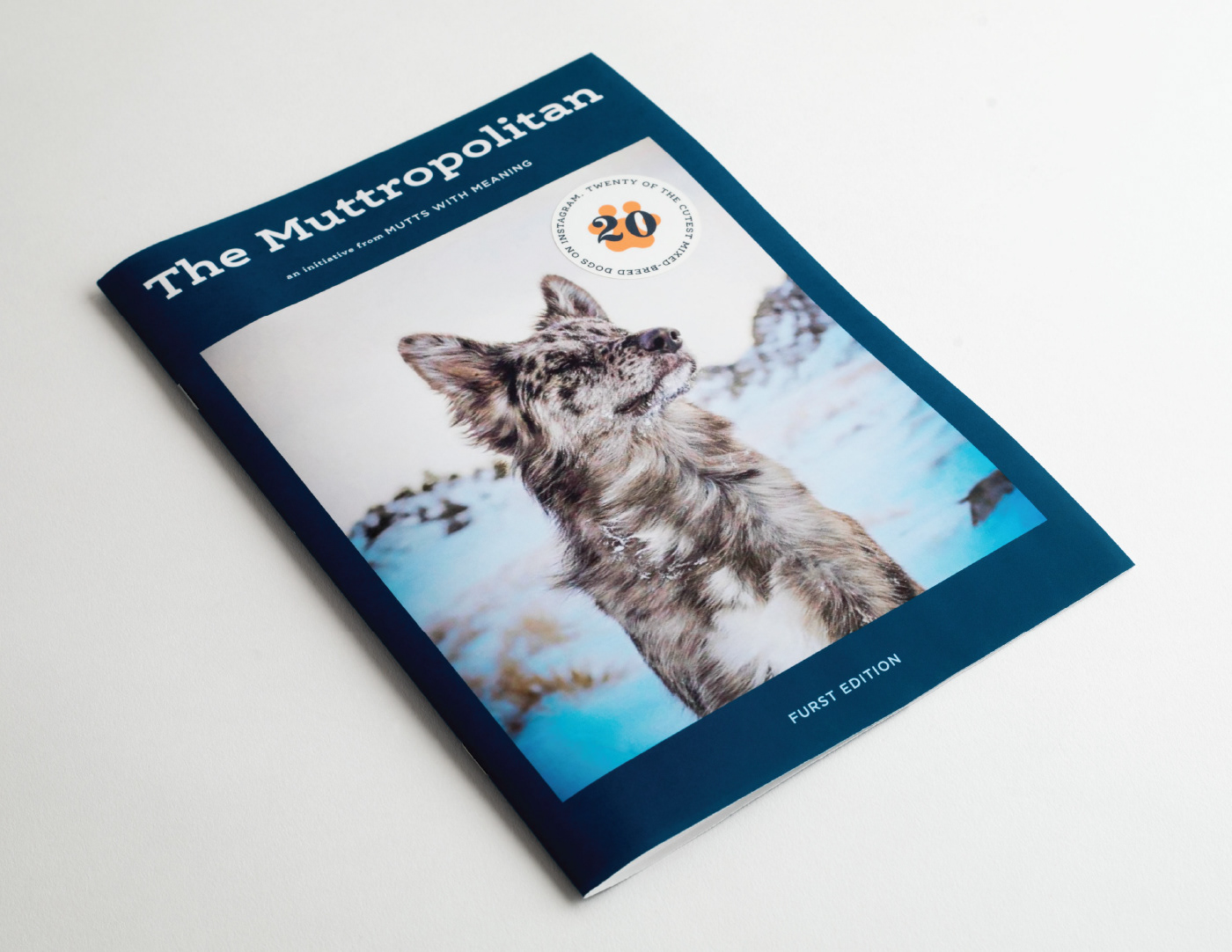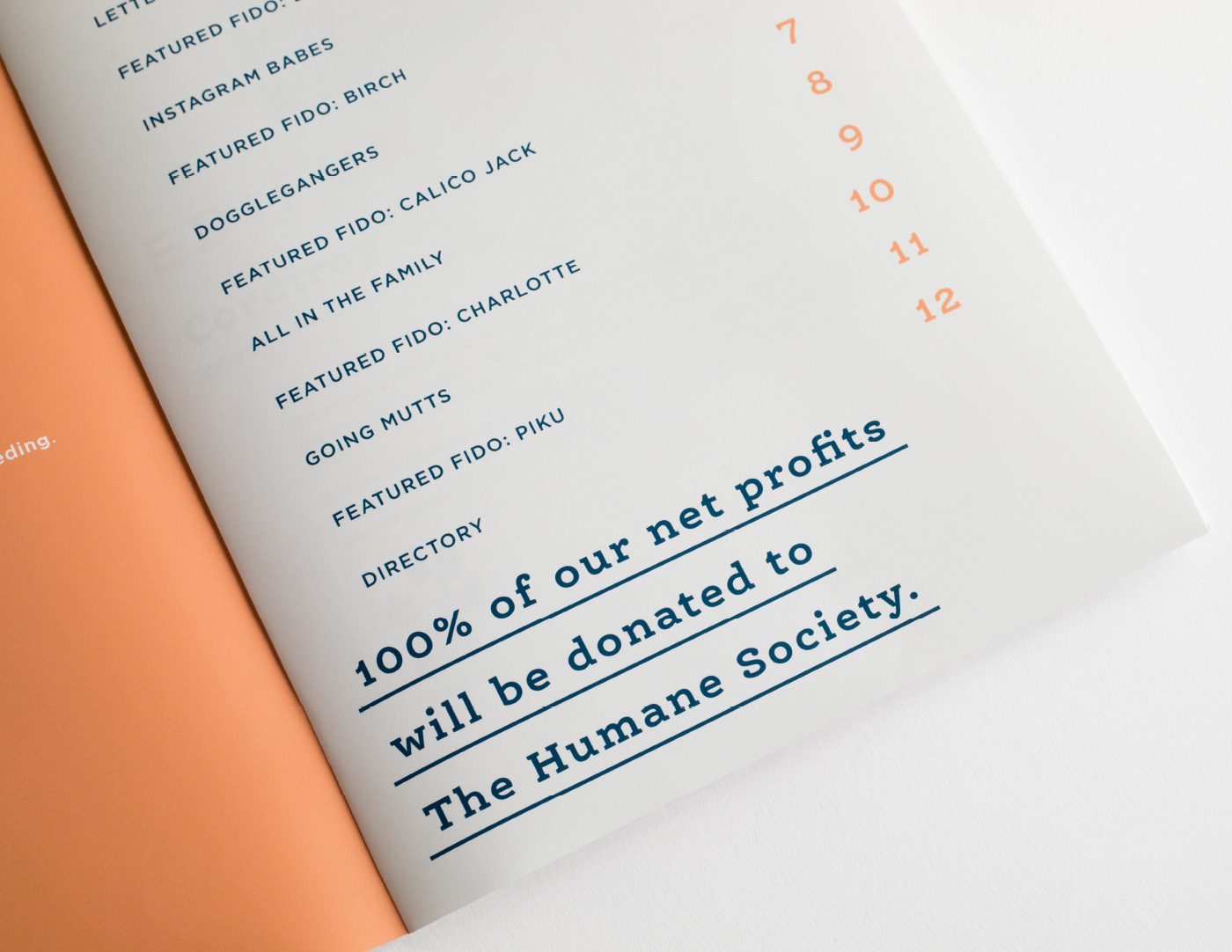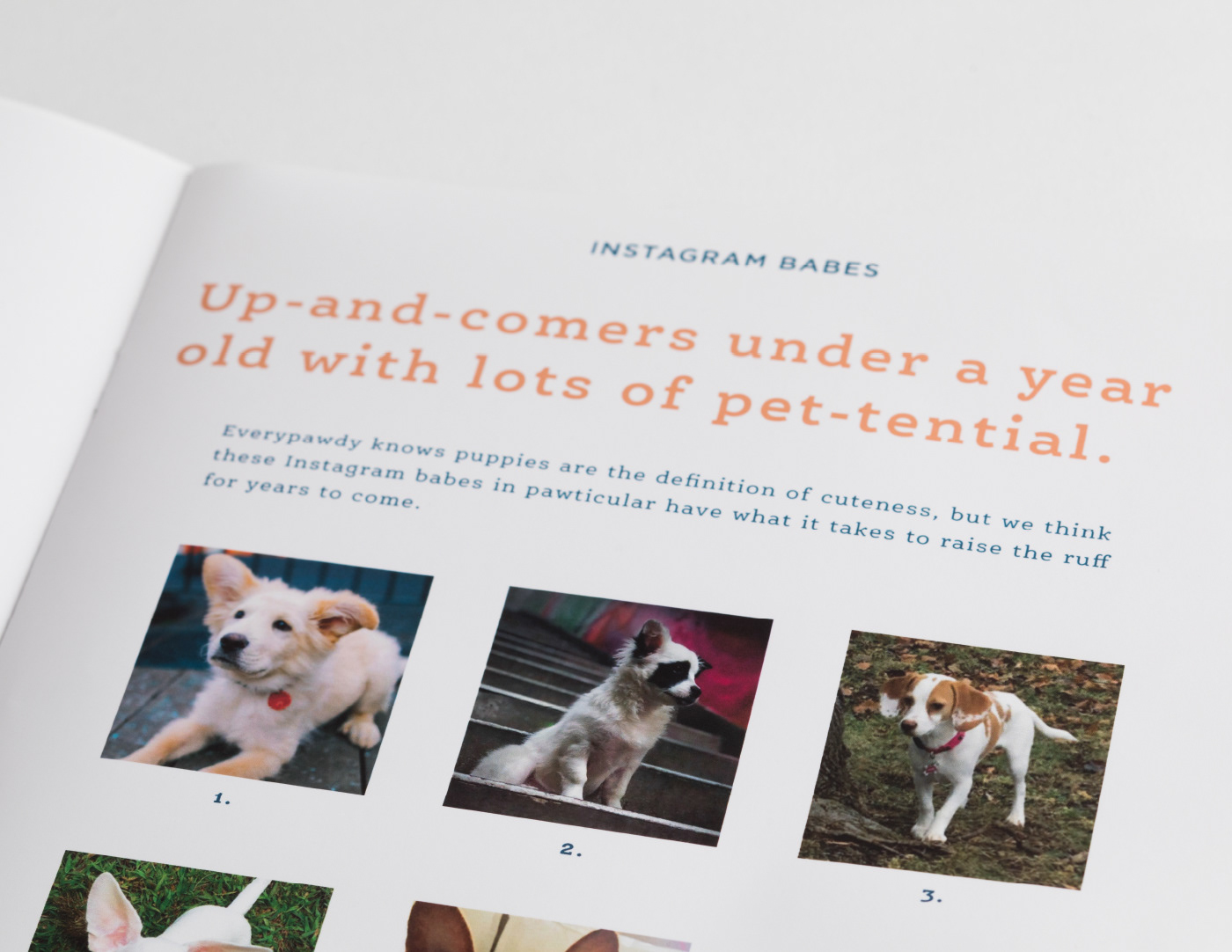 Thank you for checking out my project! Feel free to contact me if you have any questions.